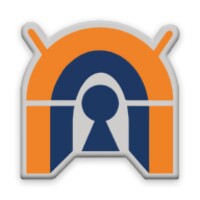 OpenVPN client program for Android
Download
29.01MB
free
OpenVPN for Android is a open-source VPN client based on the open-source OpenVPN project. It uses the VPNService API and doesn't require a rooted Android.

It's important to keep...
More information
Package Name
de.blinkt.openvpn
Requirements
Requires Android 4.0 or higher
SHA256
f8570bc1be21200ccdfb1a6089913c7481c44a11eb1f5f2eb437cb8744101ca8
Architecture
armeabi-v7a, x86, arm64-v8a, x86_64
Why is this app published on Uptodown?